Benefits

Our professional technicians and engineers are well-trained and experienced and are ready to serve you.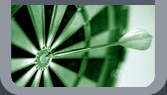 Instrumentation Automation and Design Services

Techatronics is the premier provider of instrumentation automation and design services. Our industry and automation experts are dedicated to helping you automate, build, connect, improve, and maintain your equipment and processes.

Our technology know-how and application experience enable us to develop measurement and analytical instruments, and systems and software that deliver the proven performance and reliability you expect.

We manage the entire instrument design cycle, from finalizing the design specifications, to driving the development and manufacturing process using the right team for the job. Our knowledge and experience ensures a fast, effective, and efficient process.