Benefits

Automation will decrease time to market, optimize asset availability and utilization, and cut production costs. Meet your demand while continuing to maintain regulatory compliance and adhering to global regulations.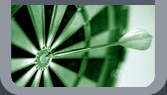 Measurements have got to be one of the most important processes in any processing plant. Any decision made on what your plant or lab should do is based on what measurements tell us. In the context of process control, all controller decisions are similarly based on measurements.

Techatronics is leading the path in automation to drive market-leading companies in their quality and reliability efforts. We utilize professional engineers, software developers, and process control experts to deliver a cohesive and comprehensive set of industry and business solutions that solve manufacturing, supply chain, and business operations challenges with greater impact and unprecedented results.

We offer our clients process automation and control solutions to meet your custom needs – from stand-alone processes that need basic, reliable functionality, to complex integrated enterprises that control critical or hazardous operations.