Benefits

World-Class Instrument Design and Automation

Superb Engineering and Programming

Continuous Improvement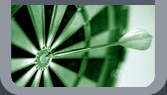 Techatronics is an Engineering firm that specializes in the Automation and Design of Measurement Equipment. Our unique approach merges the latest techniques in software with precision engineering to control and automate your entire Laboratory or Factory.

In addition to our Automation Services, we have developed several products that can be customized to meet your labotory or factory needs.

Techatronics designs and builds custom equipment for many industries including Biotech, Tobacco, and R&D to Pharmaceuticals

Contact us today at info@techatronics.com.